Crest Lincoln is your trusted Lincoln dealer serving Macomb, MI, and the premier destination for service, selection, and value. Our staff is dedicated to customer satisfaction, and you'll be treated like family from the moment you step on the lot and many years and miles down the road. In addition to our selection of new Lincoln models, we offer several automotive services. Tires are a common topic of discussion, so we'd like to take this opportunity to delve into their importance.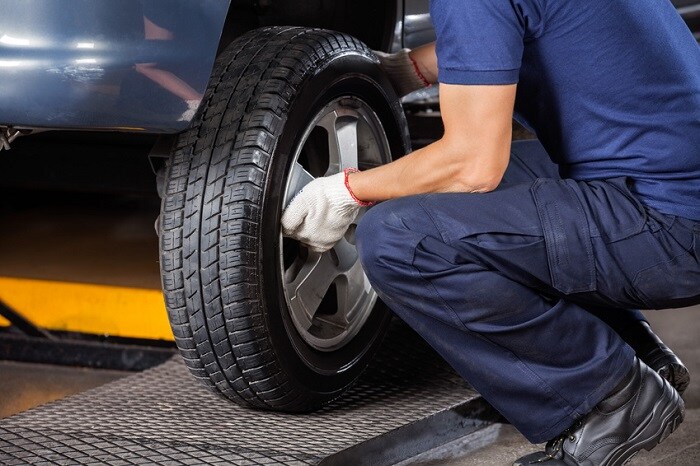 Tires may seem like a very simple component of your vehicle, but they are incredibly important. Being the piece of equipment that connects your vehicle to the road, it's crucial that you have the right type and size of tire for your specific vehicle. Furthermore, your tires need to always be properly inflated and maintained in order to ensure that you're getting the best possible performance and safety. Tires have a finite lifespan and, at a certain point, all tires will need to be replaced. When that time comes, Crest Lincoln is the place to go.
Tire maintenance, as mentioned above, is super important, and the easiest piece is making sure they're properly inflated to the manufacturer recommended PSI (found on the tire itself). Be sure that the pressure is consistent across all four tires as well - having one lower or higher than the rest can cause damage and unsafe driving. Another vital tire-related item is your vehicle alignment. If your vehicle is improperly aligned, it rapidly expedites the rate of wear on your tires and decreases their lifespan. Finally, you definitely want to select the right tire for the driving conditions you'll be finding yourself in. As an example, a stellar SUV like the 2018 Lincoln Navigator is capable of traversing off-road terrain and thus requires a larger tire with deeper tread. A sedan like the 2018 Lincoln MKZ is made for the road and will utilize a smaller tire.
When it comes to taking care of the tire maintenance we've discussed, you can't do better than our Lincoln service center where our expert technicians make everything simple. We'll assess the tread levels on your tires, rotate them, and replace them when needed. We'll even recommend seasonal tires for your specific vehicle to help you maximize your performance. We carry all types of tires in our parts center, and we offer online ordering for increased convenience.
Join your friends at Crest Lincoln today and let us serve all your automotive needs. We look forward to seeing you at our nearby location at 36200 Van Dyke in Sterling Heights, MI very soon.