Hello and welcome from the friendly staff at Crest Lincoln. We have the privilege of being the preferred Sterling Heights, MI Lincoln dealership and serving so many fine people in our community. We do that with our fantastic selection of new Lincoln vehicles, our dedicated staff, and an unflinching dedication to delivering the best car-buying experience imaginable. We make it our mission to be a full-service dealership, and we have a robust parts department and service center to cater to all your needs. This includes routine maintenance like oil changes, and we'd like to take this opportunity to walk you through this important process.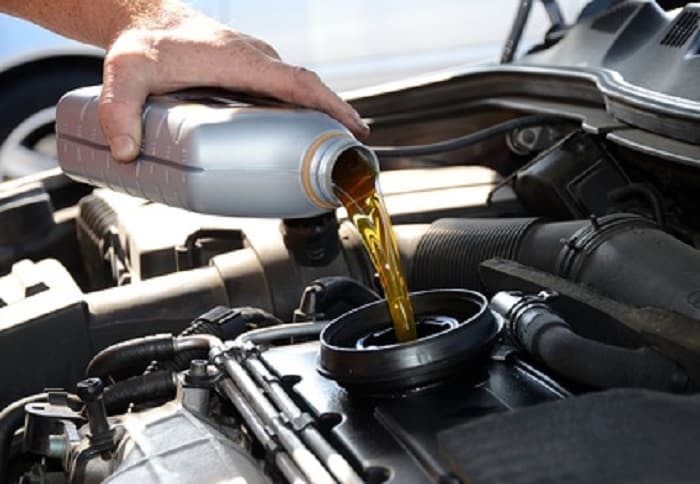 Changing Your Oil
Generally speaking, you should change your oil every three months or 3,000 - 5,000 miles. However, specific intervals can vary by model, driving habits, and driving conditions, so it's always best to consult with one of our technicians for the exact frequency.
The main reason you change your oil is to keep the parts in the engine properly lubricated. Over time, the heat and friction in the engine cause the oil to dissipate, and that's when it's time for an oil change. You want to keep things moving nice and smooth, and fresh oil can help with that.
When you come in to our Lincoln service center near Detroit, our skilled technicians will drain your old oil and replace it with a new batch. While doing so, they'll also put in a new oil filter for optimal functionality.
What Happens if You Don't Change Your Oil?
Neglecting to change your oil regularly can potentially spell big trouble on a number of fronts. The longer your engine goes without fresh oil, the more engine friction occurs. All that friction prevents your powertrain's parts from working together as they should and can result in serious damage, as it's forced to overwork itself. Depriving your new 2018 Lincoln MKX or Lincoln Navigator of the oil it needs is like depriving yourself of water - it doesn't end well!
The negative effects aren't limited to engine damage either - old or dirty oil also means decreased gas mileage and efficiency. Furthermore, you risk compromising your own safety if your engine were to suddenly seize up and stop working. All of these reasons make it clear that you should regularly change your oil, and the best place to do that is here at Crest Lincoln. You can count on our expertise, convenience, and competitive pricing. It truly is a no-brainer!
Crest Lincoln wants to be your go-to car dealership and we'd absolutely love the opportunity to show you what we're all about. We invite you to visit us at our 36200 Van Dyke location in Sterling Heights, MI, and we look forward to serving your needs!